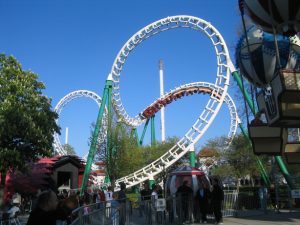 In the opinion filed on June 5, 2017, the Georgia Supreme Court found that Six Flags could properly be held liable for Joshua Martin's life-changing injuries sustained in a brutal attack at a bus stop outside Six Flags Over Georgia in 2007. The Supreme Court agreed with the Court of Appeals in that the jury was authorized to find Six Flags liable for the breach of duty, but disagreed as to the appropriate rationale for the finding. Mr. Martin's argument for recovery was based on a theory of premises liability, which is codified under Georgia statutory law, O.C.G.A. § 51-3-1, and states "where an owner or occupier of land, by express or implied invitation, induces or leads others to come upon his premises for any lawful purpose, he is liable in damages to such persons for injuries caused by his failure to exercise ordinary care in keeping the premises and approaches safe."
In premises liability cases the extent of the duty owed to the plaintiff depends upon the plaintiff's "status," or whether the plaintiff was an invitee, licensee, or trespasser. This inquiry is crucial in determining the degree of care owed to persons entering the premises. Invitees enter onto the premises based upon an express or implied invitation and for a purpose relating to the owner's interests or activities, and the owner has a duty to exercise reasonable care to prevent injuries caused by activities on his land. In this case, the jury found that Mr. Martin was an invitee, so Six Flags had a duty to exercise reasonable care to prevent injuries resulting from his presence on their premises.
The sort of injuries that owners must take reasonable care to prevent are classified as those which are reasonably foreseeable. To show that the type of injury suffered was reasonably foreseeable, injured plaintiffs will often show that other victims suffered the same or similar injuries in the past; that there was a high probability that such injuries would result; or that the injury suffered was one that would not have occurred but for negligent acts of the owner. In Mr. Martin's case, all three of the above indications of foreseeability were present. About one year prior to the attack on Mr. Martin, Six Flags was the site of a gang-related drive-by shooting, in which no employees of Six Flags who were injured would give a statement, presumably because of their gang affiliations. Thus it was not only foreseeable that an invitee could be injured because of gang activity on their premises, but it was highly probable.