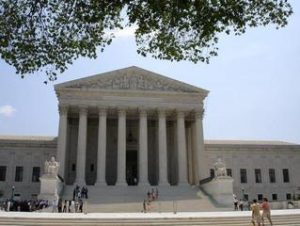 In 2018, the Supreme Court of Georgia in Cooper Tire & Rubber Company v. Koch, 339 Ga. App. 357 (793 SE2d 564), advised that the plaintiff has a duty to preserve relevant evidence when plaintiff actually anticipates or reasonably should anticipate litigation.   The above cited case involved a tire tread (manufactured by Cooper Tire) that separated from the left rear tire in 2012 which caused a Ford Explorer to strike a guardrail.  The driver suffered serious and permanent injuries and subsequently died from those injuries.
The left rear tire was the only part of the car that was saved from the Ford Explorer.  In 2014, the estate of the deceased filed a product liability claim against Cooper Tire & Rubber Co. which alleged catastrophic tread separation and resultant collision due to negligent design and manufacture, strict liability, and failure to warn. Cooper Tire filed a motion to dismiss the complaint due to spoliation of evidence.  The trail court denied that motion inasmuch as litigation was not reasonably foreseeable or reasonably contemplated by the plaintiff.
The Georgia Court of Appeals affirmed the order of the trial court and rejected Cooper Tire's argument that the trial court focused exclusively on whether plaintiff subjectively knew that a lawsuit over the incident and tire tread allegation was likely. The Appellate Court held that there was a distinct difference between whether defendant "actually or reasonably should have foreseen litigation" versus the plaintiff.  The Court of Appeals held that the trial court did not abuse any discretion in relying upon Phillips v. Harmon, 297 Ga. 386 (774 SE2d 596)(2015), which applied an objective standard for spoliation.  Yet, the Court of Appeals did note that reasonable foreseeability of litigation involved both objective and subjective criteria.