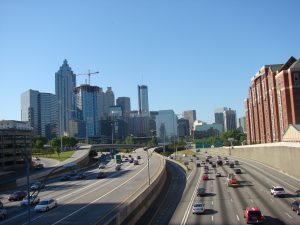 Governor Kemp's order for all Georgia residents to stay at home went into effect on April 3, 2020 which effectively allows Georgia residents to get outside for exercise, shop for groceries, seek medical help and to keep going to work at jobs deemed "essential."  Thus, the only motorists allowed on Georgia roads should be grocery shoppers, essential workers and persons seeking medical treatment.   As I look out my window from the office, I still see many motorists on Piedmont Road in Atlanta; however, daily normal traffic of approximately 35-40K+ cars on Piedmont Road has greatly reduced since enactment of the aforementioned order.
As there are motorists on the roads in Georgia, the possibly exists that some motorists may be involved in car collisions.  As a result of those car collision, drivers and passengers may be injured and require treatment.  But, where should persons as a result of car collisions treat in the Covid age?  I have heard that emergency rooms across Atlanta are accepting patients with life/death situations; whether or not injured motorists whose injuries do not rise to that level are being accepted at those hospitals is unknown.  Of course, the reality is that wait times at hospitals are increasing.
If a person injured as the result of a car wreck is unable to treat at the hospital, then there are other options for treatment including but not limited to, urgent care centers, pain management physicians, chiropractors, orthopedists and similar health care providers.  It is best to do your homework and Google or call different providers to see hours/times/availability to best care for your injuries.