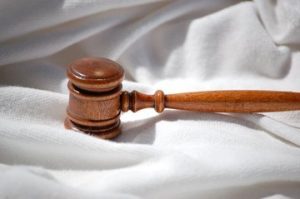 On February 4, 2020, a Gwinnett County jury of twelve, made a jury verdict award of $29,000.00 for my clients for injuries and bills sustained from a car collision in Lawrenceville, Georgia. The trial lasted one day in State Court of Gwinnett County.
On  January 15, 2018, Defendant was operating a Ford F250 truck owned by his employer in the course and scope of his employment and crashed into the rear of my client's stopped vehicle.  The property damage to my client's vehicle was minor to moderate. At the time of the collision, my client's minor son was also in her vehicle.  My adult client complained of back and neck pain at the scene to the investigating police officer and her son complained of pain in his head and back.  Due to this pain, the clients went to Eastside Medical Center for examination and treatment.  Due to continuing pain, both clients sought treatment from an orthopedic clinic which housed chiropractors, physician assistants, physical therapists, pain management doctors and others.
My adult client underwent an MRI of her low back that reflected two disc herniations.  The treating doctor opined that the herniations were caused by the crash.  A herniated disc is similar to a jelly donut that has been squeezed so hard that the jelly has squirted out. It is a permanent injury with permanent pain.  My client testified at trial that she felt pain in her low back from the time of the collision until the present. By the time our case got to trial, my client had been suffering that pain for over two years!  The minor child had limited treatment.  The bills for my adult client were $9,809.26 and her son's bills were $3,900.26.