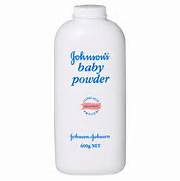 The multinational medical goods and pharmaceutical manufacturer Johnson & Johnson was recently hit with a third damages verdict over $50 million this year relating to talcum powder. The plaintiff, Deborah Giannecchini was diagnosed with ovarian cancer three years ago following her use of Johnson & Johnson's baby powder for feminine hygiene for over 40 years. The jury awarded Ms. Giannecchini the $72 million verdict after only three hours of deliberation, indicating that the jury felt compelled to send Johnson & Johnson a strong message.
The plaintiff's main argument was based on products liability, failure to warn, negligence and conspiracy theories. In short, the plaintiff argued that Johnson & Johnson was aware of decades of studies that indicated the use of talc increased the users chances of developing ovarian cancer and declined to add warning labels. Moreover, it was alleged Johnson & Johnson actively sought to conceal the known dangers by disseminating outdated or misleading information to the public, and internal documents showed that Johnson & Johnson was advised by a consultant that the company had made "outright false," "inaccurate" and "questionable" statements about the risk of long-term exposure to talc. These allegations show a wanton or reckless disregard for the value of human life, and are likely the facts that gave rise to the award of punitive damages in this case. Punitive damages are meant to "punish" the offender, and are only proper in cases in which the defendant acts with a reckless disregard for human life, or otherwise acts egregiously.
Despite being slammed with two other verdicts, each worth over $50 million, there are no indications that Johnson & Johnson sought a settlement to prevent another staggering verdict. Clearly, Johnson & Johnson put too much faith in its defense, that ovarian cancer had no single cause, relying upon both the FDA and CDC's determination that talc-based products were safe. In cases where the decisions of multinational corporations are subject to scrutiny by twelve members of the local community, an argument that "the government said it was okay" will not be very persuasive. Members of the local community are extremely unlikely to feel empathy towards a corporation that earned $74 billion in revenue in 2014, but refused to include a few additional words on their products. In the plaintiff's attorney's opening statement, he presented the case to the jury as an opportunity to effect the behavior of a worldwide corporation for the benefit of the millions of invisible citizens whose voices would never be heard. These and similar cases present unique opportunities for the citizens of local communities to effectuate meaningful social change, if allowed by the facts.
Conversely, advocates from the medical field often argue that such enormous verdicts deter corporations from researching and developing novel medical practices out of fear of being slapped with a lawsuit years later.  But, clinical policies and procedures allow new products to be tested on patients who are fully warned of the dangers, and are compensated for subjecting themselves to the risk of suffering because of an untested product. So, while large verdicts may encourage manufacturers of pharmaceutical and medical goods to exercise greater care in the research, development and clinical testing phases, such verdicts do not negatively affect the public. Instead, large verdicts promoting corporations to exercise a greater degree of care through research and development would actually benefit the public and the corporation, as fewer harmful products would "slip through," fewer people would be harmed, and thus fewer cases would be brought against the corporations.
Executives in the pharmaceutical and medical goods industries have an opportunity to learn a valuable lesson from the $72 million, $70 million, and $55 million verdicts levied against Johnson & Johnson. The corporations can act as victims, or they can listen to the jury as a representative of the community and ensure that their business practices conform to the expectations of the average citizen. Over 1,200 cases are currently pending against Johnson & Johnson, and after starting 0-3 it might be time to re-evaluate their legal strategy.
Please note that the Law Offices of Kevin C. Ford is currently accepting ovarian cases due to Johnson & Johnson talcum powder  throughout Georgia. If you or a loved one has been injured as the result of the negligence of Johnson & Johnson, then please contact an experienced attorney for a free consultation to document and preserve evidence and present your claim in a competent and timely fashion. We have over 25 years experience and can come to you. Please call 404-869-6969 or use our toll free number (855) LAW-FORD to secure your rights today