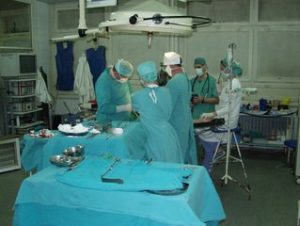 As a trial lawyer analyzing a medical malpractice claim in Georgia, it is important to understand the specific legal framework and requirements in the state. Georgia has its own set of laws and regulations that govern medical malpractice claims. This analysis will provide a general overview of key considerations when evaluating a medical malpractice claim in Georgia.
Standard of Care: The first step in assessing a medical malpractice claim is determining whether the healthcare provider breached the standard of care. In Georgia, the standard of care is defined as the level of care, skill, and treatment that is recognized as acceptable and appropriate by similar healthcare providers in the same or similar circumstances. Expert testimony from a qualified medical expert is usually required to establish the applicable standard of care and demonstrate its breach.  If the case involves emergency care provided in a hospital emergency department, then the standard of care is gross negligence; a higher standard of care that involves proving the claim by clear and convincing evidence.  In general, an individual that practices surgery or the administration of medicine must exercise a reasonable degree of care and skill and and resulting injury from a lack Any injury  of such care and skill shall be a tort for which a recovery may be had. O.C.G.A. 51-1-27.
Statute of Limitations: It is crucial to consider the statute of limitations for filing a medical malpractice claim in Georgia. Generally, in Georgia, the statute of limitations is two years from the date of the alleged malpractice or from the date the injury was discovered, but it should not exceed five years from the date of the incident. However, there are exceptions and nuances to the statute of limitations, such as cases involving minors or cases where the injury was not immediately apparent. It is essential to consult the specific statutes and seek legal advice to determine the precise deadline in a particular case.