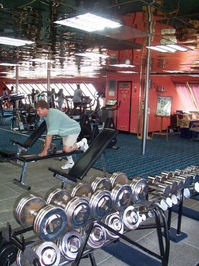 Let's take a look at an interesting scenario. A young man in his late 20s is involved in a car crash through no fault of his own.  At the time of the wreck, he is coming back from the gym where he had a thorough workout.  The collision involved a side impact to his passenger door.  He experiences pain in his neck, shoulder and back at the scene and is transported to the hospital.  Upon release from the hospital, the ER physician tells him to follow up with his choice of health care providers for any continuing pain.
The next day, the man decides to visit a clinic that provides chiropractic and medical treatment.  He undergoes several months of treatment and, while his neck and back get better, his shoulder continues to be in pain and he experiences limited range of motion.  The medical doctor refers him for an MRI (magnetic resonance image) of his shoulder that enables the doctor to see the shoulder tissue. The MRI results indicate that the man tore the minor labrum (part of a ring of cartilage that helps to form the shoulder socket) and he undergoes surgery to repair the tear.
After surgery and several months of physical therapy, the man is able to obtain 85-95% of range of motion in his shoulder.  However, the orthopedic surgeon places the man on a permanent restriction of no military pushes or any activity that involves lifting his arms above his head.  Consequently, he is unable to perform about 30% of the exercises that he used to do several times a week at the gym to stay in shape and build muscle.