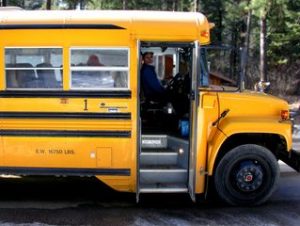 I field a good number of calls every year from concerned parents regarding injuries to their children at school.  The injuries usually occur on the playground or from other students (bullies) in the classroom.  The parents are upset as they claim that the injuries could have been prevented by proper supervision by the teachers and/or administrators. Typically, I tell the parent that it is quite difficult to pin liability on the teacher and the school for these harms.  A recent court case on this very issue was published today by the Georgia Supreme Court and is instructive for future student injuries at school.
In Barnett v. Caldwell, S17G0641, a high school student, Antoine Williams, was engaging in horseplay with another student at Benjamin E. Mays High School, a school in Southwest Atlanta.  The attending teacher, Phyllis Caldwell, left her classroom unattended around 2:45 p.m., and asked another teacher to "listen out" for her class.  Ms. Caldwell did not instruct the hall monitor to watch her class.
Antoine and another student were horsing around and Antoine fell to the ground with the other student on top of him.  The incident caused Antoine to lacerate a major blood vessel by a dislocated collarbone.  EMT took Antoine to the hospital where he was pronounced dead.