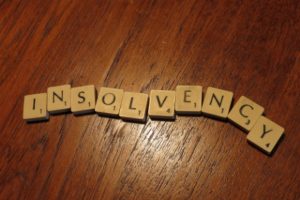 If you are reading this blog post, then it is probably because you received a letter from the Georgia Insolvency Pool regarding your bodily injury claim as a result of a car accident or workers' compensation accident. This blog will focus on the car accident injury claim.  Basically, the insurance company for the at-fault driver which is responsible for handling your injury claim is in bankruptcy or receivership as it no longer has enough assets (money) to pay for your injury claim.  Covered claims under the Georgia Insolvency Pool generally requires that the insured (at-fault motorist) be a resident of Georgia at the time of the car wreck when either the insured or third-party claimant (injured innocent victim) was a resident of Georgia at the time of the automobile collision.
Typically, the Georgia Insolvency Pool ("Pool") will request an affidavit from you that discloses contact and policy information regarding any other possible automobile insurance policy that could cover your injury claim (e.g. uninsured motorist bodily injury coverage on your own car policy) from the car crash besides the fault motorist's insurer which is now insolvent.
The reason for that is that the Georgia Insolvency Pool is trying to limit its exposure (save money) to pay you for the claim.  If you have other coverage besides the at fault motorist's insurer, then that other coverage becomes primary (pays first) and Georgia Insolvency coverage becomes secondary (pays second).   Under O.C.G.A. 33-36-14, your own insurance coverage (if applicable and existing – typically uninsured motorist bodily injury coverage under your own auto policy) must exhaust (pay out) its limits prior to any payment of your claim by the Georgia Insolvency Pool.  Moreover, the Pool gets credit for whatever the primary insurer pays to you.  And, your uninsured motorist bodily injury ("UMBI") carrier may be able to recover (rare) what it paid to you from the assets of the insolvent insurance company.