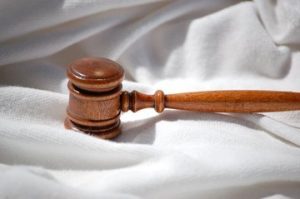 On February 4, 2020, a Gwinnett County jury of twelve, made a jury verdict award of $29,000.00 for my clients for injuries and bills sustained from a car collision in Lawrenceville, Georgia. The trial lasted one day in State Court of Gwinnett County.
On  January 15, 2018, Defendant was operating a Ford F250 truck owned by his employer in the course and scope of his employment and crashed into the rear of my client's stopped vehicle.  The property damage to my client's vehicle was minor to moderate. At the time of the collision, my client's minor son was also in her vehicle.  My adult client complained of back and neck pain at the scene to the investigating police officer and her son complained of pain in his head and back.  Due to this pain, the clients went to Eastside Medical Center for examination and treatment.  Due to continuing pain, both clients sought treatment from an orthopedic clinic which housed chiropractors, physician assistants, physical therapists, pain management doctors and others.
My adult client underwent an MRI of her low back that reflected two disc herniations.  The treating doctor opined that the herniations were caused by the crash.  A herniated disc is similar to a jelly donut that has been squeezed so hard that the jelly has squirted out. It is a permanent injury with permanent pain.  My client testified at trial that she felt pain in her low back from the time of the collision until the present. By the time our case got to trial, my client had been suffering that pain for over two years!  The minor child had limited treatment.  The bills for my adult client were $9,809.26 and her son's bills were $3,900.26.
The insurer for defendants was Auto Owners Insurance.  Not once did Auto Owners make a settlement offer to us prior to trial despite its lawyer asking us for our settlement demands which we provided roughly six months before commencement of this jury trial.  As you can see from a previous blog post, this has happened before with Auto Owners to its detriment – albeit a dog bite trial.
At trial, my adult client admitted that she had a prior car wreck with back injury but had had no MRI and the pain resolved shortly after treatment.  As to the most recent wreck, the treating doctors wanted my client to undergo an epidural steroid injection but she refused due to time away from work, fear, etc.  Thus, her treatment was limited to therapy, diagnostic test(s) and other modalities. The defendant driver appeared individually and as representative of his employer and did not testify at trial; however, he did admit negligence and fault for causing the wreck.  Additionally, my client's minor son did not appear at trial as he was in school.  There was no evidence that my client had been involved in any subsequent car collisions.
My client was a well spoken and confident witness at trial.  She told the jury the facts of the wreck and more importantly the facts of her past/present pain in her low back from the herniations.  The judge allowed in a mortality table into evidence that showed the jury that my client had a life expectancy of 42 more years.  Thus, my argument to the jury was based on how to value pain and suffering over that future period of time.  The defense attorney argued that his client did not cause the two herniations and that my client's treatment was limited and that she never returned for treatment.  A difficult argument as the MRI clearly showed two herniated discs and was the first MRI that my client had received in her lifetime.
The jury deliberated for over an hour and a half on the value of the case.  Upon entering the courtroom, the foreperson read the verdict amount of $29,000.00! After the trial, two jurors spoke with me about the case.  The jurors were complimentary to me regarding efficient use of time and evidence and getting the trial accomplished in one day.
If you or a loved one has been injured in a car wreck, then please contact an experienced trial personal injury lawyer!  I have successfully handled car accident cases all over Georgia for over 28 years.  I would be happy to speak to you about your claim so please contact me personally at your earliest convenience. I also offer free second opinions on car accident claims.