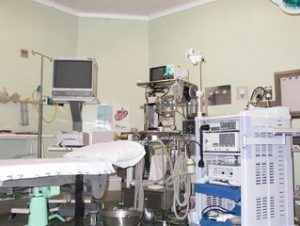 In wrongful death actions, as well as in civil tort cases in general, an injured plaintiff must prove that his injury was "caused by" the defendant in order to recover for his or her injuries. This doctrine, known as the "chain of causation," stands for the preposition that a plaintiff should only be able to recover for harms which are a proximate result of the defendant's acts. Thus a defendant will not be liable if the causal chain is broken by some intervening or superseding factor. To that point, the Supreme Court of Georgia recently reversed a lower court ruling regarding superseding acts in Jordan v. Everson.
Ben Everson was attended by Brian Jordan, an emergency room physician, two days before his death because Everson was hearing voices and hallucinating. Dr. Jordan diagnosed Everson with obsessive-compulsive disorder, ordered that he be discharged, and gave instructions that Everson should make an appointment to be evaluated at a mental health facility. Emergency room staff made an appointment for Everson at a local facility, but due to family contacts at Duke University, the Eversons decided to take Ben to Durham rather than a nearby facility. However, on the way to the facility, Ben took off his seat belt, jumped out of the moving car and was subsequently struck by a vehicle and killed as he ran down the highway.
Dr. Jordan moved for summary judgment as to a lack of causation for Everson's death, but the trial court denied the his motion, ruling that a jury would have to determine that the action of driving Ben to Durham was wrongful or negligent before it could determine that such action broke any causal chain between Jordan's conduct and Ben's death. But, the Supreme Court of Georgia found this to be in error, as there is no requirement in Georgia that an intervening act be "wrongful or negligent" to break the causal chain. Rather than wrongful or negligent, an intervening act need only be foreseeable by Dr. Jordan, or if it was triggered by his conduct. In other words, it must have been foreseeable that Dr. Jordan's actions would cause Ben Everson to exit the vehicle on the highway and perish in that manner for the chain of causation to remain unbroken. Additionally, the chain of causation would remain unbroken if Everson's death were somehow triggered by Dr. Jordan's conduct.