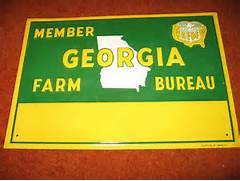 Recently, in Georgia Farm Bureau Mutual Insurance Company v. Rockefeller, the Court of Appeals of Georgia upheld the trial court's ruling that declined to allow the insurance company to offset Rockefeller's worker's compensation recovery against the amount the company owed to him under his policy. Because the driver of the other vehicle involved in the accident did not have sufficient insurance coverage to pay for Rockefeller's damages, he sought additional compensation under his policy with Georgia Farm Bureau.  Rockefeller had four uninsured motorist ("UM") policies totaling  $100,000 that were in effect at the time of the accident. However, Georgia Farm Bureau argued that because Rockefeller received $197,966.55 through workers compensation benefits for his injuries, and a $25,000 settlement from the other driver's insurance company, his recovery exceeded the coverage limits of his UM policies, thus reducing Georgia Farm Bureau's liability to Rockefeller under the UM policies to zero.
But, Rockefeller's workers' compensation award provided a weekly amount less than the wages he was earning at the time of the accident, so he accumulated an additional $183,022.38 in lost wages for which he was not compensated. The Court of Appeals rejected Georgia Farm Bureau's argument, and held that the insurance company was liable up to the $100,000 combined coverage limit of Rockefeller's four UM policies for losses he sustained that were not covered by his worker's compensation award or his settlement with the other driver's insurer.
The parties' argument in this case revolved around the interpretation of OCGA § 33-7-11 which essentially provides that insurance policies may contain provision which provide for exclusions of liability of the insurer for personal injury or death for which the insured has been compensated under a workers' compensation policy. Rockefeller's insurance policy with Georgia Farm Bureau contained such a limitation, but the court refused to allow Georgia Farm Bureau to offset the amount owed to Rockefeller under his uninsured motorist policy by the amount Rockefeller recovered from other sources. This case provides an important precedent establishing a distinction between situations where plaintiffs would receive a duplicative recovery and where insurance companies seek to avoid the disbursement of funds owed under insurance policies simply because the policy-holder received some compensation from other sources. Thus, even where a plaintiff recovers some compensation from a source, like worker's compensation, a non-duplication provision does not bar the insured from recovering from his insurer for uncompensated losses. While it is understandable that insurance companies would want to include non-duplication provisions in policies with their insureds, this ruling makes clear that insurance companies will not be let off the hook simply because their insureds have been partially compensated by alternative means. This holding reaffirms the precedent in Marby v. State Farm Automotive Insurance Corporation, which states that insurance companies remain liable up to the amount set forth in the policy limits so long as the plaintiff remains uncompensated for at least a portion of their damages, including future medical expenses, future lost earnings, and past and future pain and suffering.
Georgia Farm Bureau further sought to use the policy underlying the non-duplication provisions as a basis for reducing the coverage limit of the policy. However, the Court of Appeals rejected the insurance companies policy argument and stated that the statutes, when read together, have a clear, combined effect of preventing an insured from being compensated multiple times for the same damages while still requiring the insurer to pay for the insured's uncompensated losses. Moreover, as a matter of public policy, if a plaintiff suffers damages and has not been fully compensated for the amount of those damages, the insurance company should not be "let off the hook" simple because the plaintiff recovered some amount from another insurance company or other regime. As an insured, plaintiffs pay money to insurance companies so that if or when they experience some catastrophic event, the insurance company will pay to them the applicable amount set forth in the policy. However, as this case demonstrates, insurance companies will often attempt to invent arguments as a means of avoiding their obligations under insurance policies. Before agreeing to a settlement with an insurance company, it is important to consult with an experienced attorney to ensure that you are not forfeiting any compensation to which you are entitled and that your rights are fully protected
If you have been injured in a truck collision or car wreck,  then please contact me today for a free consultation and evaluation of your case.  We have over 25 years experience and practice throughout the State of Georgia and can come to you.  Please call 404-869-6969 or use our toll free number (855) LAW-FORD to secure your rights today!