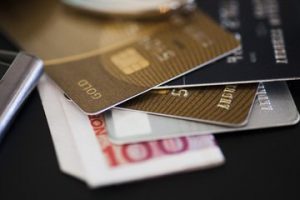 The Eleventh Circuit Court of Appeals recently ruled that a person's status as an authorized user on a credit card account can be used to calculate an individual's credit score, even where the individual is not financially responsible for any debts on the card. The plaintiff in the case, Kathleen Pedro, was designated as an authorized user on her parents' credit card when they were diagnosed with, and began suffering from, disabling illnesses. Pedro used the card to assist her ill parents in making purchases, as well as to purchase airline tickets that she used to visit with her parents. The Capital One account held by Pedro went into default following their deaths in 2014. Despite never assuming financial responsibility for any debts on the card, TransUnion and Equifax, both credit reporting agencies, included in the calculation of Pedro's credit score the default on her parents' credit card, causing her credit score to drop more than 100 points on the Equifax report. Pedro's status as an authorized user on the Capital One account was subsequently revoked pursuant to Pedro's request, but the credit reporting agencies refused to remove the account from Pedro's credit report until Capital One requested that Equifax and TransUnion delete the account from Pedro's credit reports. Following Capital One's request and the removal of the credit card from her credit report, Pedro's account returned to its prior excellent level.
Pedro's complaint in the district court was based on the Fair Credit Reporting Act, 15 U.S.C. § 1681, and alleged that Equifax and TransUnion had failed to "follow reasonable procedures to assure maximum possible accuracy" of the credit reports of authorized users of credit card accounts. In affirming the District Court's dismissal of the cause of action, the Court of Appeals agreed that the agencies "followed and objectively reasonable interpretation of the act" when they "read section 1681e(b) to permit them to report information about accounts which the consumer is an authorized user." In rejecting Pedro's argument, the court upheld the high burden of proof imposed upon individual plaintiffs who may bring suit under the Fair Credit Reporting Act. To prevail against a credit reporting agency under the Fair Credit Reporting Act, a plaintiff must first establish that a credit reporting agency willfully failed to comply with the relevant section by either knowingly or recklessly violating the act. But, unfortunately for Kathleen Pedro, the Court of Appeals held that when a credit reporting agency adopts a reading of the act that it not objectively unreasonable the conduct falls well short of raising the "unjustifiably high risk" of violating the statute necessary for reckless liability.
This holding indicates that there are many important considerations that consumers should keep in mind before agreeing to be included as an authorized user on the credit card of another. First, the holding demonstrates that consumers should familiarize themselves with the spending habits or history of the holders of the credit cards to which they are considering being added. Because a consumer's credit report can now include accounts to which the consumer is only an authorized user, the spending habits of others can negatively impact the consumer's ability to take out loans, and may increase the amount of an initial deposit that must be made when buying a car. Second, consumers should consider alternatives to simply being added as an authorized user to a pre-existing account, such as creating a trust. In this case, because Ms. Pedro was using the credit card to care for her parents and to purchase airline tickets so that she could provide care for them in person, an attorney could have created a trust for her to use that would limit the use of the money to certain purposes, while protecting Ms. Pedro's previously impeccable credit score.
Furthermore, even if a consumer determines that the addition of that consumer to a preexisting credit card account is the only feasible option, upon any shift in his or her credit score, he or she should speak with an attorney about how to appropriately and effectively remove the other account from the credit score calculations. As the facts in this case indicate, Capital One eventually convinced the credit reporting agencies to remove her parents account from her credit score calculations. Attorneys frequently communicate with large corporate entities regarding a variety of matters, and can often convince corporations to expedite a course of action in a manner that an individual would not otherwise be able to achieve.  Fellow Georgians should be cognizant of this new holding.
Please note that the Law Offices of Kevin C. Ford is currently accepting injury cases, including car accident and truck crashes,  throughout the State of  Georgia. If you or a loved one has been injured as the result of the tortious conduct of another, then please contact me immediately, as time if of the essence and crucial information and evidence needs to be secured as soon as possible.  We have the necessary experience to help you!