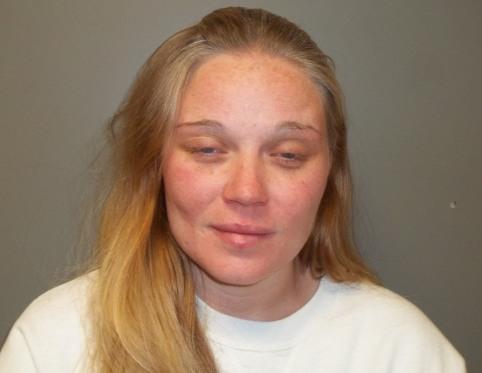 This is not just another shocking headline; unfortunately, there was indeed a woman who resided in Craighead County, Ark., who tried to escape from the police using a child's battery operated toy truck. To provide some background, Craighead County is located in the far northeast portion of the state and has a population just shy of 100,000 people. This county is composed of two county seats: Jonesboro and Lake City, where the sale of alcoholic beverages is prohibited by law. This incident occurred in Jonesboro.
Now to proceed to the facts of the crime. On March 3, 2013, around 5:30 p.m., 29-year-old Jamie Jeannette Craft was operating a 2001 Pontiac Grand Am on the streets of Craighead County. Just prior to the accident, Ms. Craft was traveling in excess of the speed limit and had no regard for the safety of others or their property. She sped around a corner and collided into a stationary mobile home under the panel of said trailer.
Could things actually get worse for the young Ms. Craft? Always crafty on her feet, she got out of her vehicle and immediately grabbed the adolescent daughter of a nearby witness and proceeded to step into battery operated Powers Wheel truck to commence her getaway. Looking ever conspicuous in her white sweatshirt sans pants and shoes, Ms. Craft was still trying to determine how to operate the toy truck when the witness took his daughter inside his home.
The witness then came back outside with his son (owner of the toy truck) and forced Ms. Craft to exit said vehicle at which point Ms. Craft started to scream and made a beeline for her mother's mobile home. When police arrived, they had to hold Ms. Craft up by the shoulders and administer a portable Breathalyzer test, which registered a 0.217 blood alcohol content (BAC); this is three times the legal limit.

Ms. Craft was promptly transported to jail kicking and screaming the whole way. She was charged with public intoxication, refusal to submit, disorderly conduct, leaving the scene of an accident with property damage and driving while license cancelled, suspended or revoked.
Now, let's apply current Georgia law to Ms. Craft. In Georgia, the law prescribes that a motorist (such as Ms. Craft in her Grand Am) shall not drive or be in actual physical control of a vehicle if the motorist is under the influence of alcohol, drugs or toxic vapor, which makes it less safe to drive. In this case, Ms. Craft would be in violation of the Georgia DUI law as she operated her Grand Am under the influence of alcohol to the extent of three times the legal limit. However, the article is unclear whether Craft actually operated the toy truck after the initial crash. Irrespective, I do not believe that operating a toy truck while intoxicated would be a violation of either the Peach State or Arkansas absent other facts.
Since Craft did not refuse the Breathalyzer, then under Georgia law her driver's license would not be suspended for one year and the solicitor would not be able to admit evidence of her refusal of such test in court against her. In Georgia, if Ms. Craft had injured a person as a result of this drunken escapade in the car, then she would be subject to punitive damages, which could be assessed against her by a jury in any civil case brought against her by the injured person(s). Punitive damages are awarded to punish the wrongdoer and are generally not dischargeable in bankruptcy. Consequently, the punitive damage award would last longer on Ms. Craft's credit report than her hangover.
The Law Offices of Kevin C. Ford represent clients throughout Georgia who were injured or lost a loved one in car wrecks. As such, the Law Offices of Kevin C. Ford is currently accepting drunk driver and car crash cases throughout Georgia. If you or a loved one has been injured as the result of the negligence or fault of a drunk or negligent driver, then please contact an experienced car accident attorney immediately for a free consultation. Mr. Ford can help clients obtain monetary compensation necessary to pay for past, present and future medical care and provide for a fresh start. Please contact us today for a free consultation.